There are a multitude of serious injuries that may not reveal themselves following an accident. A traumatic brain injury is among these because victims usually experience loss of consciousness and memory loss in the moments directly following the trauma.
Recovery from a traumatic brain injury can be a grim task, and complications like loss of cognition, loss of memory, impaired judgment, mood swings, and deficits in cognition are often life-long challenges. Teams of brain injury lawyers specialize in helping victims secure compensation for medical bills and recover compensation. With these lawyers on your side, you could have a successful claim.

Brain injury victims and their families suffer together, and the struggles of recovery can be dark and difficult. Our personal injury attorneys help families identify symptoms of severe trauma, strengthening the chances of compensatory awards and recovery of lost wages. Hospitals often identify injuries quickly, but the full extent of trauma often takes time to reveal itself.
What Is Considered a Traumatic Brain Injury?
If you have suffered traumatic brain injuries, it likely results from blunt trauma to the head or penetrating wounds that damage brain function. Automobile collisions are the number one cause of brain injury in the United States.
Brain injuries also result from:
Exposure to harmful chemicals
Stroke
Infection
Lack of oxygen to the brain (hypoxia)
Sports injuries
Workplace incidents
Our brain injury attorneys conduct a thorough investigation to uncover the cause of the injury and to identify liable parties. Oftentimes, people suffering from brain injuries are unable to recognize their symptoms. The most common causes of personal injuries are negligent actions. Our Pittsburgh personal injury lawyers want to help you recover such losses.
For this reason, family members must take note of any changes in the behavior of a brain injury victim. Our lawyers understand the suffering brain injuries can cause and are prepared to help you seek the compensation you deserve.
Symptoms of Traumatic Brain Injury (TBI)
If you are in Pennsylvania and battling auto accident-related TBI, quickly moving to secure the correct medical care is the top priority. In addition to medical care supporting recovery, claims submitted earlier are more likely to yield high compensation and prevent reduced liability arguments against victims.
If the medical care you received has not been adequate, or if you have reasons to believe physicians have faltered in the handling of your case, you could identify TBI based on the symptoms.
Symptoms include:
Anxiety
Personality changes
Confusion
Changes in sensory perception
Depression
Dizziness and disorientation
Fatigue
Frequent headaches
Insomnia
Loss of consciousness
Motor function issues
Nausea
Numbness or tingling
Seizures
Slurring
We suggest conferring with a qualified physician after your Pittsburgh brain injury. Once you have done this, they can provide your lawyer with more information, which will be factored into how to win a favorable result.
What Can an Untreated Concussion Lead To?
The impact on a victim's quality of life from concussions can be drastic. Complications
like amnesia (total or partial loss of memory) or aphasia (difficulty remembering words) can make communication difficult. Stroke-like symptoms may also occur, and emotional outbursts, depression, and odd behaviors are often sources of stress on the emotions, mind, and spirit.
Additionally, untreated concussions can lead to the risk of reinjury or even death. Because concussions take place inside the skull, victims could have damage that leads to blood clots or hemorrhaging. Our Pittsburgh brain injury attorneys are here to help you navigate the healing path, with the first step being to secure your maximum compensation.
Brain Injury Accidents
Currently, more than 5.3 million people in the United States live with disabilities caused by serious brain injuries. Common causes include:
Gunshot wounds
Infection
Falls
Penetration wounds to the skull
Sports and recreations incidents
Stroke
Tumors
Vehicle crashes
Negligence is often the culprit in these incidents. Experienced injury lawyers are a great help in proving negligence, determining liability, and securing compensation. Initial case evaluation is 100% free, so consulting with our team is a great investment of your time and energy.
Common Brain Injuries
There are several common brain injuries. Concussions, classified as mild brain injuries, are the most common. Children and teens engaged in sports and play are the most concussed groups. More serious brain traumas (gunshots, impalements, etc.), usually caused by impact traumas to the head, are less common but result in more significant damage to the victim.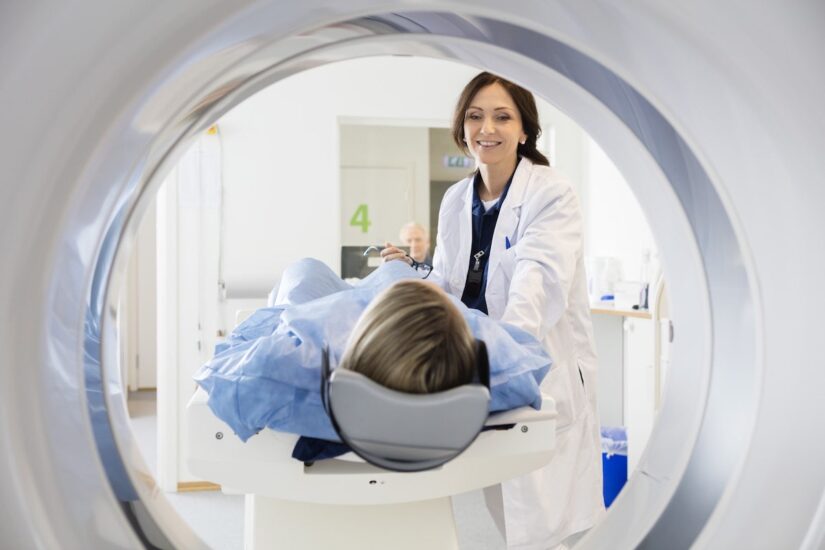 What Should I Do After a Brain Injury?
Regardless of the severity of your head injuries, the most important protocols for you are seeking immediate medical attention and contacting a qualified attorney. Do not risk damaging your severe brain injury claim by choosing less helpful courses of action.
If you have suffered a head injury or are a victim of medical malpractice, a personal injury attorney can be of assistance. Though you may not be familiar with the process, it is important to work with experienced head injury professionals in Pittsburgh, PA, who understand personal injury law.
If you or a loved one have been affected by an incident causing severe brain trauma, stay vigilant in observing behavior, mood, and speech. Head trauma, severe TBI, and other such injuries can damage your brain tissue. Tell us what happened, and our law office can help you recover your lost income in a timely manner.
If you want to recover compensation, keep a detailed record of the following:
Prescriptions
Time off of work
Therapy sessions
Visits with doctors
Witness testimonials
Once you have secured a brain injury attorney, your records will be taken into account and integrated into the casework. This will place you in an advantageous position for securing compensation, determining liability, and achieving the fullest extent of coverage. An experienced attorney can represent clients who seek compensation for memory loss, severe TBIs, and other injuries.
Why Do You Need a Brain Injury Lawyer?
Without a brain injury lawyer working on your behalf, victims could be left to recover in highly unfavorable conditions. Limited care is an obstacle that no victim of brain trauma wants to face.
Brain injury lawyers are the guardians and guides to help victims and their families to overcome this challenging set of circumstances.
Without a lawyer, victims can quickly become overwhelmed. Our Western Pennsylvania workplace accidents law office can help you recover financial compensation. If you or a loved one have suffered brain damage, and have exorbitant medical expenses, tell us what happened because our law firm wants to help.
In brain injury cases, the legal process can be slow and inefficient with rulings and results. Litigation often involves several parties, all seeking to protect their interests and willing to mount considerable resistance in the name of their respective (often conflicting) causes. The best course of action to come out on top is entering the arena with the aid of a proven lawyer.