Every year, disastrous car accidents occur because of mistakes made by other drivers. In 2019, 299 car accidents were caused by alcohol abuse in Pittsburgh, PA. There were 1,059 fatalities caused by car accidents in the same year. Vehicle crashes are the cause of serious injuries that can result in massive medical bills and income loss. You can receive financial compensation for your damages when you are injured in a car accident because of someone else's negligence. Working with an accident lawyer can help you obtain a settlement to cover the cost of your car accident injuries. They can use evidence to prove your car accident claim so that you receive maximum compensation.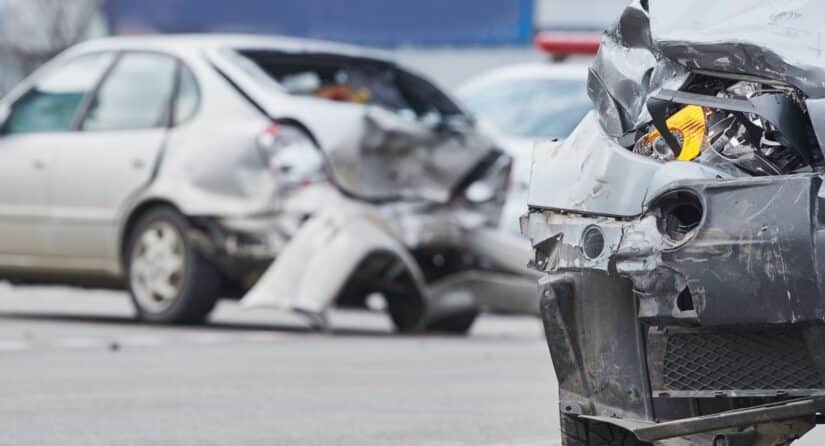 After you were injured in an accident in Pittsburgh, PA, you may be suffering from severe injuries that take a long time to recover. When this happens, a Pittsburgh car accident lawyer can step in and improve your chances of receiving the full compensation you deserve for your auto accident. Pittsburgh car accident attorneys will fight for your right to receive a settlement because they have experience representing car accident victims. You can contact Ogg, Murphy & Perkosky Lawyer for a free consultation.
Car Accident Statistics
Pennsylvania as a whole has been quite unlucky in terms of car accidents, specifically in 2020. Out of 104,475 traffic crashes that the state witnessed in 2020, 1,129 of the victims lost their lives, while a whopping 61,248 got injured. To put things in perspective, Pennsylvania experienced 286 crashes daily. This translates to 12 accidents per hour. Pittsburgh is one of the major contributors to these figures, which proves just how dangerous the city's roads can be, particularly for pedestrians and motorcyclists who get little to no protection from external factors.
Fatal Accidents By Year: US
The 2020 crash statistic served as a wake-up call for many city residents. The report by PennDOT underlined the crucial information about accidents, and motor vehicle crashes related to DUI, school bus crashes, and accidents due to weather and road surface conditions, among other things. Knowing these statistics can help residents of the state and city become more cautious. If you've been in an auto accident, it's best to consult experienced car accident lawyers or a personal injury law firm and learn your legal options in the car accident case.
What Do I Do After a Car Accident?
Once you've been in a severe car accident, you should start documenting the evidence that reveals how the other party is at fault.
Call Local Authorities
Once you've been in an auto accident, the police officer will show up and will write a report about the crash. An official police report can be used to hold the other driver responsible for the repairs on your vehicles and any injuries you received.
Take Pictures
After an accident, you should take pictures of the damage to your vehicle and any others that were involved. This is not only for your insurance company but can also be used as proof for your car accident claim.
Get Medical Help
You shouldn't delay receiving medical help after a car accident. When your doctor reviews your injuries, they will let you know how extensive they are. You will need this information in your settlement claim, as a lot of the compensation you are due is based on the severity of your injuries. The longer you wait to be treated, the more likely it is that the other party's insurance company might argue that your injuries may not have been caused by the car crash but by another accident instead.
Contact an Attorney
It is helpful to contact a Pittsburgh car accident attorney to guide you through the next steps of your car accident claim. This is because they can inform you how to respond to insurance companies without accidentally providing information that can reduce your settlement amount. They will also prepare you for what to expect during the settlement negotiation process.
Update Your Insurance Company
You must let your insurance company know what happened and who was at fault for your accident. Telling them your side of the story and providing pictures will help.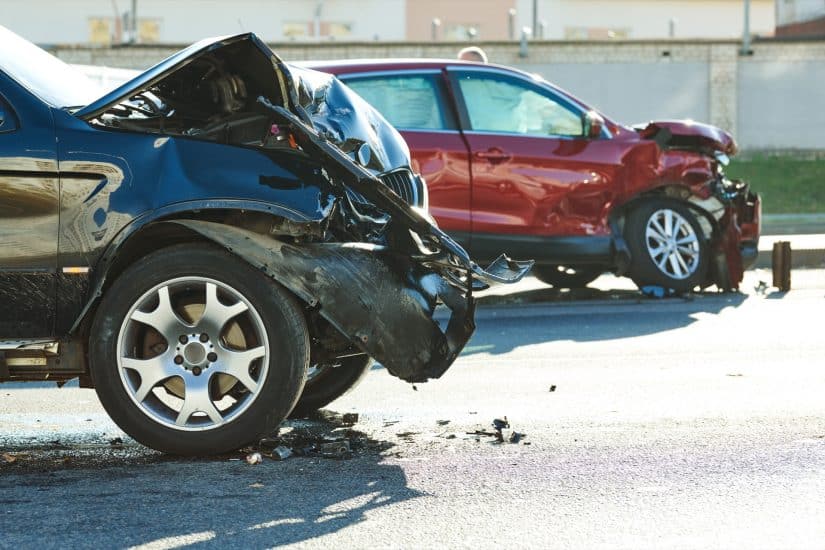 How Does a Pittsburgh Car Accident Attorney Work On My Case?
Pittsburgh car accident attorneys are very experienced in dealing with traffic laws and can investigate your case to identify how the other driver was negligent. This will be a key point in proving that you were not at fault for your injuries. Pennsylvania is a no-fault state, and this means that you have to file a claim for any injuries caused by your accident with your insurer. You can then work with an attorney to claim a settlement from the other party. Some states also have certain requirements that must be met before you can file a claim against the other driver. Your attorney will know about this in detail.
Attorneys Can Request Driving Records
Car accident lawyers have the power to request driving records. If the other party has a history of infractions on their driving record, or a pattern of similar accidents, it can help you build a case against them.
Car Accident Lawyers Can Obtain Phone Company Data
If the other party was distracted while driving, your attorney could prove this. They can subpoena the other driver's cellphone company and request their cellphone usage. If there is a history of texts that occurred just before the accident, it can be used against the other driver. This is especially useful in cases where it is difficult to prove who was at fault.
Your Car Accident Lawyer Will Check Surveillance Footage
Sometimes, your auto accident may have been recorded if there were traffic cameras stationed in the area. Your attorney will be able to request this footage and look over it to prove who was responsible for the accident.
They Use the Evidence You Provide Them
Car accident victims can suffer financially and emotionally because car accidents are dangerous and can result in long-term financial struggles. If you experienced car accident injuries, pain and suffering, wage loss, wrongful death, and other grievances, you can provide documentation of this information and give it to your attorney. They will organize the evidence and outline the damages you experienced in your settlement claim.
Personal Injury Lawyers Are Great Negotiators
Your personal injury attorney will fight hard to help you receive compensation for your injuries. They will use evidence from the car crash, collect information about your damages, and more. Using this evidence, they will negotiate a settlement amount with the other party's insurance company.
Your Car Accident Lawyer Will Know How to Estimate Settlements
Your attorney will know how much your car accident and accompanying damages are worth. An attorney creates an accurate estimate using industry standards and their knowledge of the average cost of expenses. For non-economic damages, a multiplier is used based on the severity of your auto accident. It multiplies the number of your economic damages and increases for the worst injuries, such as brain trauma or broken bones. Your lawyer will calculate receipts, bills, and invoices as part of your compensation for economic damages.
What Can Be Claimed On Settlements for Pittsburgh Motor Vehicle Accidents?
There are several items you can consider when you are trying to claim damages for your personal injury. They include economic and non-economic damages.
Medical Expenses
You may have experienced a huge pile-up of medical bills after your accident. When this happens, your attorney can add them to your settlement. This goes beyond your initial treatment and can include surgery, medical tests, imaging scans, and follow-up visits. You can also add prescription medicine, physical therapy, and other required medical treatments.
Lost Wages and Future Income
When you have been injured in a Pittsburgh car accident, you will likely have to take time off to recover. You will likely suffer a huge drop in income as you are no longer able to work. You may be temporarily disabled for months because of your injuries, making it impossible for you to stay financially stable. You can claim any lost wages and projected income you expect to miss out on over the coming months.
Pain and Suffering
This term isn't easily understood by most but can be explained to you by your attorney. Pain and suffering encompass all of the emotional problems you experienced because of your car accident, as well as the physical suffering. You may be struggling with severe aches and pains, depression, mental exhaustion, trauma, anxiety, shame, guilt, and more. When you are emotionally distraught because of your car accident injuries, this can be included in the settlement for your incident.
Wrongful Death
A case of wrongful death is most unfortunate in car accidents. This is when the accident victim passes away because of their injuries. When wrongful death happens, the settlement amount rises significantly because a life was lost. Some of the items that can be claimed in a fatal car accident include funeral bills, the costs of burial, medical bills, and the pain and suffering of the victims before they died.
The surviving families members of the wrongful death victim of an auto accident can include loss of companionship, guardianship, and consortium. If they had a job, their current income, future income, and earning capacity are considered in the total settlement amount. Their education and valuable services are also part of this estimation. Many other damages can be included because the death of a loved one has profoundly impacted the lives of the survivors.
Punitive Damages
Punitive damages are awarded by the court when it can be proven that the other driver intentionally caused you harm or was grossly negligent. Punitive damages can raise the settlement amount substantially.
Learn How a Pittsburgh Car Accident Attorney Can Help Your Personal Injury Settlement
Right after you get into a car accident, it is time to take action. You can only file a personal injury claim within the two-year statute of limitations in Pennsylvania. Struggling on your own is not the answer. You can miss time from work and not be able to participate in the activities you once enjoyed because of the neglectful actions of another. If your damages were caused by the other driver, then they are responsible for compensating you for your injuries.
You can seek the help of an experienced car accident lawyer who can support you with guidance and assurance. When you work with a law firm knowledgeable in traffic law, they can perform many strategies to prove that the other party was at fault. This will help you get the full compensation you deserve. Car accidents are dangerous and a frequent cause of serious personal injuries. Get the help you deserve with the aid of a dedicated law firm. Contact Ogg, Murphy & Perkosky for a free consultation.
Frequently Asked Questions
Can you sue for car accidents and motor vehicle crashes in Pittsburgh, PA?
A car accident is one of the most common types of personal injury cases in Pittsburgh, Pennsylvania. If you have suffered damages in a car accident in Pittsburgh, and the cause of the accident was someone else's negligence, you can demand compensation from the negligent party since they failed to show you the duty of care you are owed. On these grounds, you are eligible to file either a personal injury claim against the negligent party or a personal injury lawsuit, or a car accident injury lawsuit in Pittsburgh.
Your Pittsburgh car accident lawyers and motor vehicle accident law firms would first advise you to strive for an out-of-court settlement since it can prove to be less expensive for both parties. However, the insurance company could sometimes refuse to give you the compensation that the car accident victims deserve. If the negotiations fail, you might be left with the option of filing a car accident lawsuit or a wrongful death lawsuit against the negligent party and taking matters to court. Therefore, your team of experienced car accident lawyers and motor vehicle accident law firms might only advise you to legally sue the culprit if the insurers don't give you deserved compensation and you're forced to get justice from the judge or the jury in Pittsburgh.
How long after a car accident can you sue in Pittsburgh, PA?
In Pittsburgh, PA, the statute of limitations for car accidents or car crashes in two years. By dint of this, you have about two years to file a personal injury claim against the negligent party after the accident. However, at times the victim discovers their injury late. In this scenario, the rule of late discovery could come into play. As per this rule, your 2-year clock for filing the injury claim would begin from the date of the discovery of the injury in Pittsburgh. Several other exceptions are applied to the standard 2-year statute of limitations. If you want to know whether you still have a valid car accident claim, even though your 2-year window has lapsed, you would need to consult an accident injury lawyer and get an expert opinion in Pittsburgh.
When should I hire a personal injury attorney after a car accident occurs in Pittsburgh?
Ideally, a personal injury lawyer should be hired for vehicle accidents as soon as you are discharged from the hospital. From the date of the accident, your 2-year clock to file a personal injury claim would begin. Such cases can take months to come to a close. So it's clear that time is of the essence. Once you've received first aid and have been given the green light from your doctor, you should hire a team of personal injury attorneys. Auto accident attorneys would be able to investigate the case and look into the evidence, such as police reports, medical records, lost wages, and limited tort car insurance while it is still fresh. Evidence like police reports would prove useful in getting insurance coverage, financial compensation for accident-related medical bills, and more and make the job of experienced car accident attorneys easier.
What are some common types of injuries resulting from auto accidents?
Car accident victims can suffer from a host of injuries after a serious auto accident in PA. Here are some of the most common types of injuries in car accident cases and other vehicle accidents that you need to stay wary of.
Back injuries
Burns and fractures 
Broken bones 
These are only a few injuries suffered by injury victims in head-on collisions, auto accidents, and other kinds of serious car accidents and car crashes. A serious injury can occur due to several reasons, including distracted driving, reckless driving, driving under the influence of alcohol, and poor road and weather conditions, among more. If you want to recover compensation for medical treatment, lost wages, future lost wages, and other losses in a personal injury case, you would have to file a personal injury lawsuit or a wrongful death lawsuit (if the victim died) against the negligent party, It's important to inform your own insurance company and the driver's insurance company of the accident. Keep your car insurance ready to receive insurance coverage and a fair car accident settlement. Your attorney will brief you on the policy of Pennsylvania insurance law of the company.
How much do lawyers charge for a car accident case?
Usually, an experienced car accident lawyer would charge on a contingency fee basis. This means that you would only have to pay the attorney fee if they win you fair compensation for your damages. If your experienced car accident lawyer has won you fair compensation, they will charge between 33.3% to 40% of the settlement, which is the industry standard.
If you have suffered injuries due to someone else's negligence, then contact Ogg, Murphy & Perkosky for a free consultation.