After suffering catastrophic injuries in a car accident, getting compensation for your damages is crucial. The at-fault party should be ordered to repay you for every loss you endured. However, holding them accountable could prove more challenging than you were expecting.
While you still recuperate from your injuries, your dedicated Pittsburgh car accident lawyers at Ogg, Murphy & Perkosky can help you fight for the compensation that is written for yours. With our firm advocating for you, who can demand total repayment of your losses and ensure those responsible for causing your injuries are held accountable to the fullest extent of the law.
Contact our team for a 100% free consultation today and learn more about the value of your damages and how to sue in your car accident claim.
Common Types of Car Accident Cases We Can Help You With
You might be surprised to learn that car accidents can take multiple forms. However, our Pittsburgh car accident lawyers will need to carefully evaluate the type of car accident you were involved in to determine who is responsible for causing your injuries and, therefore, liable for compensating you for your damages accordingly.
Some examples of the most common types of car accidents our firm is prepared to take on include:
Sideswipe accidents
T-bone accidents
Multi-vehicle accidents
Single-car accident
Head-on collisions
Rear-end collisions
Accidents on highways
Accidents at intersections
Drunk driving accidents
Blindspot accidents
Motorcycle accidents
Jackknife accidents
Commercial truck wrecks
Lost load accidents
These are just a few examples of the different types of collisions you could be involved in. If your injuries were caused by another kind of accident we did not include above, do not hesitate to contact our personal injury law firm to discuss your legal options for financial relief further.
Why Car Accidents Happen in Pittsburgh
Understanding the cause of your car accident is crucial if you hope to maximize the compensation you win. The liable party should be ordered to compensate you for every loss. This means identifying the culpable party is an essential element of the claims process.
Generally, people assume that car accidents happen because of negligent driving. And this is often the case. Some of the most common examples of careless driving could include:
Distracted driving through the use of a cell phone or other cognitive, visual, or manual distractions
Driving under the influence of drugs or alcohol
Driving while fatigued
Violating traffic laws, including failure to yield to the right of way, stop, or driving over the speed limit
Following too closely
Failure to drive safely during poor weather conditions
Road rage, aggressive, or reckless driving
However, it is important to note that negligent driving is not the only cause of car accidents in Pittsburgh. Many times, defective auto parts and dangerous road conditions contribute to these collisions. Some of the most common types of vehicle defects known for causing car accidents include issues with the vehicles:
Steering column
Brace
Windshield wipers
Engine
Fuel tank
Airbag
Seatbelt
It is also important to remember that sometimes car accidents are caused by hazardous roads. Hazardous road conditions can take multiple forms. Some examples include:
Failure to adequately secure road construction zones
Failure to replace missing or defective street signs
Failure to install street lamps
Failure to make repairs to defective traffic lights
Defective crosswalk sign
Unfilled potholes
These are just a few of the most common ways in which car accidents occur across Pittsburgh and the state of Pennsylvania. If your injury supplies in another way, your attorney's thorough investigation into the cause of your car crash will uncover the truth and all parties who may have contributed to the injuries you endured.
Who is Liable for Your Pittsburgh Car Accident Damages?
Establishing liability will be one of your car accident lawyer's most important responsibilities. In fact, the only way your civil lawsuit can be successful, and you can recover every loss, is by proving another party is to blame for your car accident and subsequent injuries.
The cause of your car accident will help us determine who is liable. For example, if a negligent driver is responsible for causing your accident, they can be sued in your personal injury claim. However, this type of negligent driving could lead to lawsuits against other parties as well.
For example, if you were injured in a drunk driving car accident, your attorney would consider whether any local social hosts or dram shops share the blame for your damages. Under Pennsylvania dram shop liability laws, establishments that serve or sell alcohol can be sued if they knowingly sell alcohol to someone who is already under the influence.
But what happens if your accident was caused by dangerous road conditions or defective car parts? The answer may not always be clear. In cases like these, multiple parties could share blame for your damages. Some of the parties frequently sued in car accident cases like these include:
The city of Pittsburgh
The Pennsylvania Department of Transportation
Auto parts designers, distributors, and manufacturers
Motor vehicle dealerships and executives
Car maintenance workers
Government safety inspectors
Government-contracted road construction workers
Other government contractors and subcontractors
These are just a few parties who could share fault for the injuries you sustained. Our thorough investigation into the cause of your accident will uncover every individual or entity who shares liability for your damages. This way, we can hold them accountable and access total compensation for your suffering and losses.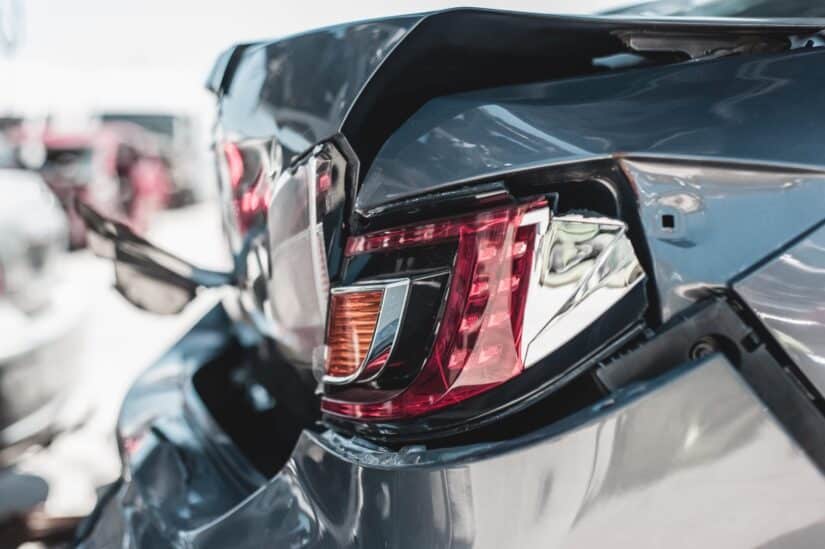 Proving Fault in a Pittsburgh Car Accident Lawsuit
The burden of proof in civil court is based on a preponderance of the evidence. This means the evidence presented must show that the defendant is more than likely to blame for your Pittsburgh car accident injuries and losses. Your attorney will conduct a thorough investigation to gather the evidence needed to support your case.
Examples of the types of evidence that might be used to prove fault include:
Copies of the accused's medical records, chemical blood alcohol test results, and cell phone records
Crash reports, police reports, incident reports, and safety inspection reports
Photos of the accident scene, your injuries, and the traffic conditions at the time of the accident
Video footage of the accident obtained from dash cams, traffic cams, body cams, and nearby homes or businesses
Testimony from eyewitnesses, experts, and accident reconstructionists
How Do You Prove You Are Not at Fault in a Car Accident?
Proving you are not at fault in a car accident is something you might be surprised to have to do. However, since Pennsylvania follows comparative negligence laws, your settlement could be reduced if you are partially to blame. You can expect the liable party to accuse you of sharing the blame, as this will reduce their financial obligations.
As long as your portion of the blame is not greater than 51%, you can seek compensation for your damages through your civil lawsuit. The amount your settlement will be reduced will be based on your portion of the fault. For example, if you were 20% at fault for your injuries or the car accident, your settlement would also be reduced by 20%.
To protect yourself and prove you are not at fault in a car accident, make sure you have an experienced car accident attorney at our firm working for you. This way, you can be sure that fault is determined accurately by a professional, and you are not at risk of being taken advantage of by profit-driven insurance companies or advantageous liable parties.
Determining Negligence in a Car Accident Claim
For your claim to be successful, your car accident lawyer must prove negligence. The elements of negligence in a car accident claim can be described as follows:
Duty of care – The driver that hit you owed you a duty of care, or the liable party had an obligation to keep consumers or customers safe
Breach of duty – A breach in the duty of care includes failing to take action or making irresponsible decisions, thereby leaving the victim more susceptible to injury, death, or damages
Causation – The liable party's actions were the direct or indirect cause of your injuries or damages
Damages – You have suffered emotional, physical, or financial losses as a result of the defendant's breach in the duty of care
The Value of Your Pittsburgh Car Accident Insurance and Civil Claims
You have the right to reimbursement for every loss you experience as a result of someone else's conduct. These damages can take multiple forms. Some can be recovered through insurance claims, while others can be recouped by filing a civil lawsuit against the liable party.
Although every person's case is different, much of the damages are the same. Some of the most common types of losses that could be paid out in a Pittsburgh car accident case include the following:
Economic damages – These are financial losses, such as property damages, medical bills, lost wages and earning capacity, or any other out-of-pocket expenses.
Non-economic damages – Non-economic losses do not have a monetary value and could include loss of enjoyment of life, loss of consortium, emotional distress, and physical pain and suffering.
Punitive damages – Also called exemplary damages, these are awarded to punish the liable party and instances of gross negligence, egregiousness, or willful misconduct.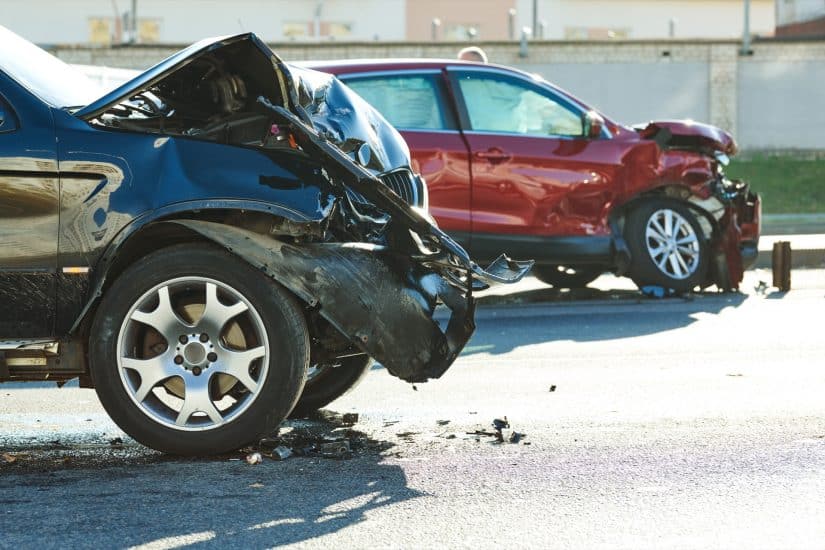 How to Choose a Car Accident Lawyer in Pittsburgh
Choosing the right car accident attorney to handle your case is crucial. It is important to consider how much experience they have handling cases like yours, whether they have a strong track record of success, and how their former clients perceive them. Reputation is everything. Having an attorney, you can feel confident in is vital if you hope to maximize the compensation you recover.
Our team at Ogg, Murphy & Perkosky has been fighting for client's rights for more than 35 years and has recovered more than $250 million in damages, settlements, and trial verdicts. Having fought for more than a quarter billion dollars for our clients, you can rely on our Pittsburgh car accident attorneys to have extensive knowledge of Pennsylvania insurance, personal injury, and other relevant laws. This way, you can confidently trust in and rely on our certified specialists.
Why You Should Choose Our Pittsburgh Car Injury Attorneys
With so many potential Pittsburgh car accident lawyers to choose from, selecting the right one can be a daunting task. Make sure you choose a firm that sufficiently meets your needs. When you go with Ogg, Murphy & Perkosky, you can expect:
A proven track record of success and personal injury case results, having recovered more than a quarter billion dollars for our clients
Regular communication you can rely on when there are case status updates
Extensive experience has served our clients for decades
Representation from our certified car accident specialists
Dedication to our community, as seen by our membership in the Western Pennsylvania Trial Lawyers Association, the Pennsylvania Association of Justice, and the Pennsylvania Trial Lawyers Association
Our personal injury and Pittsburgh medical malpractice attorneys have earned many awards and accolades over the years. Some of the most notable of these include:
Being selected for inclusion in Pennsylvania SuperLawyers
Being selected in Best Lawyers in America
Pennsylvania Rising Star nominations by SuperLawyers
After spending the majority of their careers advocating for multi-million dollar recoveries for clients in the community, you can rest easier knowing our car accident attorneys at Ogg, Murphy & Petoskey are fighting for your rights.
Pittsburgh Car Accident FAQ
We understand how confusing the personal injury in car accident claims processes can be. To help you feel more confident in pursuing your case, we have answered some of the most frequently asked questions regarding car accidents in Pittsburgh below. If you have further questions we did not cover here, do not hesitate to contact our team so we can discuss your concerns in greater detail.
Who pays for the medical bills in a car accident in Pennsylvania?
After being involved in a car accident, your insurance company should cover your medical bills. This is because you are required to carry bodily injury liability coverage, which covers your medical costs. However, if the liable party did not have insurance coverage, you may need to pursue a third-party liability claim, also known as a personal injury lawsuit, against them. This way, they are obligated to compensate you fairly for your damages.
What are most lawyer fees for a car accident?
Our Pittsburgh car accident attorneys work with our clients on contingency. You never have to put a retainer down or cover any of the expenses that might come up as we pursue your case. We will hire the experts, pay court filing fees, and cover any other costs that might arise as we fight for justice. Then, when we win your case, your attorney's fees are deducted via our contingency agreement. However, there is no risk to you. If we do not win your case, we do not get paid.
How long after a car accident can you sue in PA?
The statute of limitations for personal injury lawsuits in Pennsylvania is two years. This means time is limited to file your claim. If your lawsuit is not filed before the two-year statute of limitations passes, the civil court system in PA will refuse to hear your case. For this reason, getting started as soon as possible on your car accident claim is crucial if you hope to maximize the compensation you recover.
Is PA a no-fault state for car accidents?
Yes, Pennsylvania follows a no-fault system for car accidents, specifically in how Insurance claims are handled. All motorists are required to carry personal injury protection or PIP coverage on their registered vehicles. When you are involved in an accident, instead of filing a claim with the liable party's insurer as you would living in a fault state, you file a claim with your own insurance provider.
It does not matter who is liable for the injuries you sustained or who caused the accident. Your insurance provider is obligated to cover your healthcare and property damage expenses at a minimum. The amount they cover will be based on how much coverage you purchased. Additionally, the types of coverage available will depend on what you set your policy up for.
For example, if you purchased comprehensive, collision, gap insurance, uninsured or underinsured motorist coverage, or other types of optional coverage, these will also apply in your case. Then, the insurance company will go after the liable party via a subrogation claim to recoup their losses.
When is the best time to talk to a lawyer after a car accident?
The best time to talk to a car accident lawyer in Pittsburgh is now! The sooner you get started on your case, the better. You need as much time as possible to conduct an in-depth investigation, gather valuable supporting evidence, and accurately calculate the value of your claim. If you wait to get started, some of the most important pieces of evidence, including potential video footage of the accident, could be lost. You could also risk losing your right to pursue a civil claim if the two-year statute of limitations expires before your lawsuit is filed.
Contact an Experienced Car Accident Lawyer in Pittsburgh for Help Today
When your car accident injuries have taken a toll on your life, you should not be forced to absorb the losses if someone else's negligence or recklessness was the cause of your damages.
With help from our experienced Pittsburgh, PA, car accident lawyers at Ogg, Murphy & Perkosky, you can make the liable party pay.
Find out more about how much your car accident insurance and civil claims are worth when you contact your team for a 100% free consultation. You can reach us through our online contact form or phone to start working on your case as soon as today.