In 2020, about 293 people died in drunk driving accidents in Pennsylvania. Many more get injured in such cases and suffer from serious injuries ranging from the spinal cord to brain injuries, broken bones, and whiplash. The staggering fatalities prove just how dangerous DUI is. The medical bills that stem from such cases can also be extensive.
If you were injured because a driver under the influence of alcohol hit you in Pittsburgh, PA, you can demand compensation from the negligent party by filing a personal injury claim against them. Before you take any legal action, it's essential to lawyer up to understand the legal know-how of personal injury cases. Ogg, Murphy & Perkosky is a personal injury law firm with over 35 years of experience in fighting drunk driving cases, among many more. Schedule a free consultation with us today to get started on your case.
Types of Drunk Driving Accidents
Drunk driving occurs when alcohol impairs a person's rational judgment and control over their mental and physical faculties. Here are some of the most common types of drunk driving accidents.
Head-on collisions
Head-on collisions occur when a drunk driver becomes drowsy while driving or falls asleep and drives into the oncoming traffic. The influence of alcohol dents a person's vision and understanding significantly. They fail to discern the traffic signals, leading to the crash. If you suffered injuries because of a head-on collision in Pittsburgh, PA, contact Ogg, Murphy & Perkosky to get justice.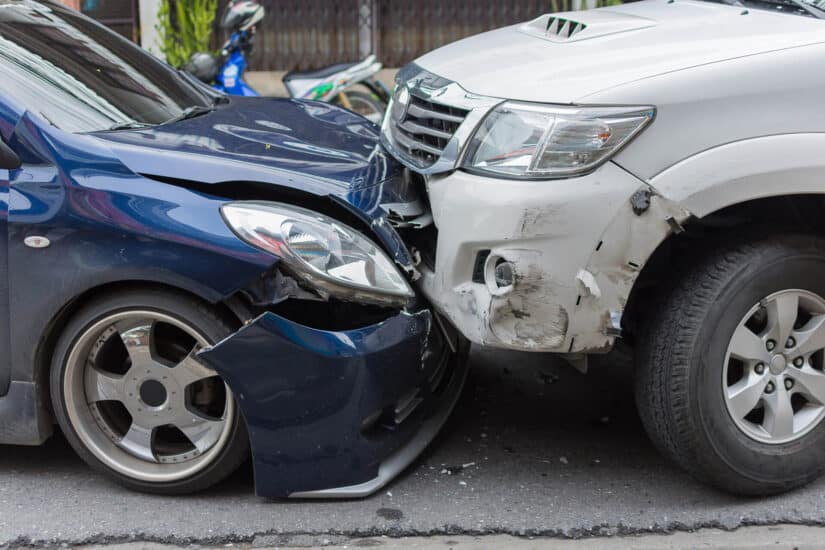 Rear-end collisions
Rear-end collisions occur when the intoxicated driver fails to stop when the driver ahead of them slows down their vehicle or stops. This happens because the alcohol tampers with the driver's ability to judge the distance between them and the cars ahead and determine when to stop when the one ahead has slowed their vehicle or stopped.
Pedestrian
Pedestrians are already hard to discern, especially at night, or when the weather condition is not ideal. The intoxicated drivers' ability to detect pedestrians and steer clear of them becomes defective when they are under the influence of alcohol. They often veer in the direction of pedestrians and crash into one of them. This could lead to severe injuries in the pedestrians and even their death.
If a loved one of yours died in a drunk driving accident case, you could file a wrongful death claim against the negligent party and recover damages. If the victim was a parent, you could also receive compensation for the loss of parental guidance, apart from funeral expenses and medical costs until death. Contact Ogg, Murphy & Perkosky to know what else you can recover in a drunk driving accident case.
Wrong-way wrecks
An intoxicated driver cannot comprehend traffic signals and signs. They even lose the ability to distinguish from left to right. This could easily lead them to make the wrong turn or veer into a one-way road. This not only puts the driver in jeopardy but also the drivers coming from the other side of the road.
Drunk Driving Accident Statistics
In 2019, there were 299 alcohol-related fatalities in Pennsylvania.
In 2020, the number of fatalities dropped down to 293.
People aged between 31 and 35 are most vulnerable to being involved in such accidents.
In 75% of cases, the fatalities were the drinking drivers themselves
On average, 21 alcohol-related crashes happened each day in 2020.
In the same year, 13 people on average suffered injuries in alcohol-related accidents each day.
A high number of DUI accidents still ravages the state. If you suffered injuries in such a crash, contact Ogg, Murphy & Perkosky.
Why Choose Ogg, Murphy & Perkosky
With 35 years of experience in fighting personal injury cases, Ogg, Murphy & Perkosky is one of Pittsburgh's most experienced law firms. We specialize in drunk driving accidents and have dealt with several cases like these over the years. We provide you with all the legal support you need to win your personal injury claim. We would investigate the case while you take your time to recover from your trauma and collect the necessary evidence to prove your damages. We would also negotiate with the insurance company to get you the compensation you deserve.
Frequently Asked Questions
What is the statute of limitations for DUI in Pennsylvania?
As per § 5552 of Pennsylvania's judicial laws, the statute of limitation for DUI in PA is two years. After the expiry of 2 years, your claim could be rejected, though there are some exceptions to this rule. Call a car accident lawyer to know if your case stands valid or not.
What damages can you recover from drunk driving accidents?
You can recover both economic and non-economic damages from drunk driving accidents. Economic damages include medical bills, lost wages, property damages, funeral expenses (in case of wrongful death), loss of parental guidance, loss of breadwinner of the family, etc. Non-economic damages may include the emotional pain and trauma caused to the family of the victim or the victim themselves.
Should I call the police after a drunk driving accident?
Yes, call the police after a drunk driving accident and brief them on the facts of the case, but don't answer any of their questions without a lawyer present.
To get started with Ogg, Murphy & Perkosky, schedule a consultation with us today. You can brief us on your accident during the consultation, and we will inform you of the next steps. Contact us today.