Uber and Lyft are two of the largest rideshare companies, with Uber controlling 71% of the market and Lyft holding 29%. Over 14 million trips are taken every day in the U.S. through ridesharing services. There are over one million Uber drivers, and Lyft has 12.5 million active riders.
If you were involved in a car accident involving either one of these ride sharing services as a result of negligence, then talk to an Uber or Lyft accident lawyer from Ogg, Murphy & Perkosky, P.C. We can help you with filing your personal injury claim and determining liability.
Uber and Lyft have their own insurance policies that make these types of cases more complicated. Whether you were an Uber passenger or driving another car, you should talk to an Uber accident lawyer today. Call (412) 502-5804 now.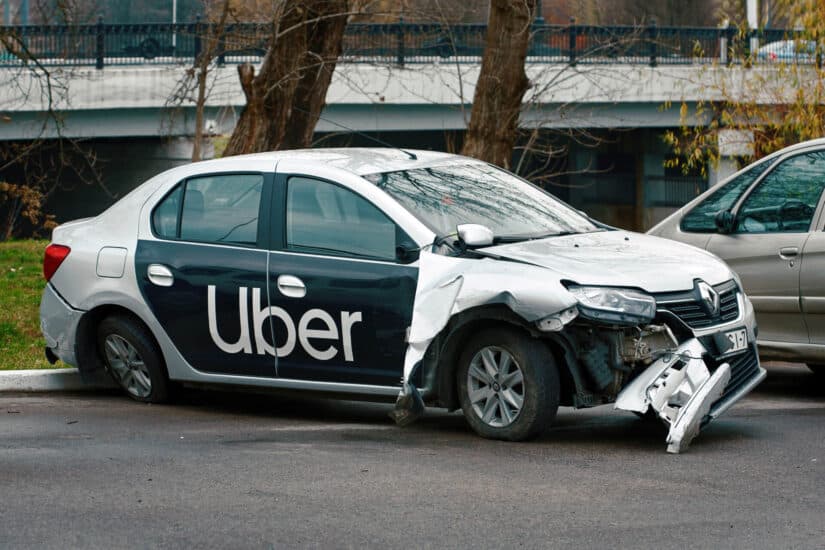 Most Common Causes of Lyft and Uber Accidents in Pittsburgh
Uber is a very attractive job and service. For the driver, it offers flexibility and is a nice way to make extra cash on the side. For riders, the ubiquity of Uber drivers means that no matter what plans you have, you can get around Pittsburgh simply by hailing a ride through an app.
It also means that you are putting your safety in the care of a driver you have never met before. All drivers owe each other a duty of care. They have a legal duty to operate their vehicle so that they do not cause harm to others, regardless if they're driving for personal or business purposes. Here are some of the most common causes of Lyft and Uber accidents.
Distracted Driving
Distracted driving is one of the top causes of rideshare accidents and car accidents in general. One of the most common distractions is the cell phone, which has the rideshare app that the driver needs. Drivers constantly get notifications for ride requests, and often use their phone's GPS to help them get around. The Centers for Disease Control and Prevention reports that 3,000 people die in accidents every year that involve a distracted driver.
Speeding
Uber drivers are tempted to speed so that they can pick up the most riders. The more rides they give, the more money they make. The faster their fare gets to their destination, they believe, the higher they will tip. Regardless of temptations, Uber and Lyft drivers must still adhere to the posted speed limit. The faster someone drives, the less control they have over their vehicle, and the less reaction time they have to changes in the road.
Fatigue
Many Uber and Lyft drivers work extended hours, affecting their physical and mental well-being. They may work late hours to catch people leaving for the night, early morning hours for commuters or they might work eight-hour days at airports and train stations where they know there will be fares looking to go to another destination. Long hours can lead to fatigue, which can lead to poor concentration and Lyft or Uber accidents.
Steps to Take After a Lyft or Uber Accident
Many of the steps that you should take are the same as you would in an accident with any other driver, even though an Uber accident claim will be handled differently later on.
Whether you are in an accident with an Uber or a Lyft, call 911.
Exchange contact information with the Uber driver and any other drivers involved. Get their name, address, phone number, email address. Also get the Insurance company and policy number from the Uber driver.
Photos show damage to the vehicle and injuries, so take pictures of the scene of the accident before the vehicles are moved.
Go to the nearest emergency room. You could be suffering from a serious injury and not be aware of it. Doctors should evaluate you for internal bleeding, whiplash, traumatic brain injuries (TBI), spine injuries, broken bones, and other injuries.
Then, talk to a Pittsburgh Uber accident attorney before you talk to the other driver's insurance company.
What Damages Are Available After a Lyft or Uber Accident?
There are two types of compensatory damages awarded in personal injury claims: economic damages and noneconomic damages.
Economic Damages
You could receive economic damages for your medical bills, lost wages, property damage, and other financial losses related to your Uber car accident. All of your expenses from your medical treatment, including follow-up visits, medications, and physical therapy, are counted in your economic damages. You should provide receipts, invoices and statements for your medical expenses and other costs to your Pittsburgh Uber accident lawyer.
Noneconomic Damages
If you have suffered injuries in an Uber or Lyft accident that left you permanently disfigured, paralyzed or suffering from depression, anxiety, or Post-Traumatic Stress Disorder, then you may also be eligible to receive noneconomic damages in your personal injury claim. These compensate you for your subjective losses, like the loss of enjoyment of life and loss of consortium.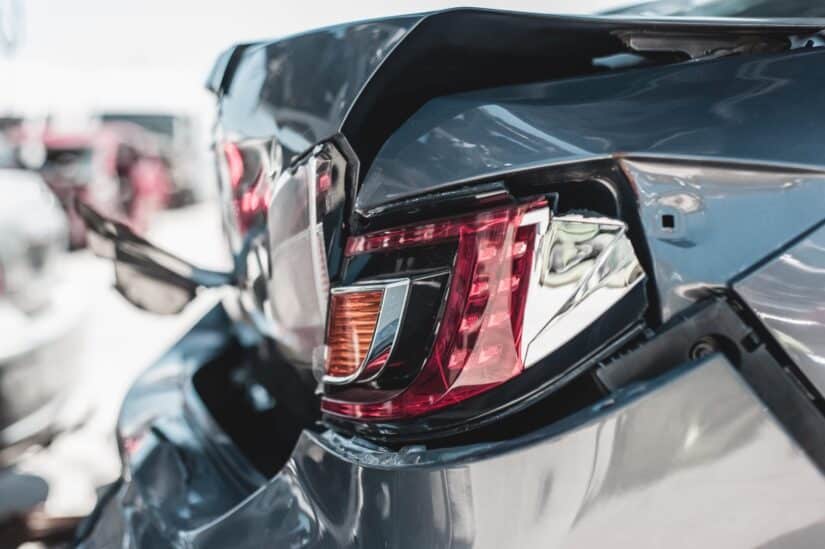 FAQs
These are some of the most common questions we receive, but we are eager to answer your specific questions about your Uber Lyft accident. Call us at (412) 502-5804.
Who Is Liable for My Accident?
Our car accident attorneys will launch an investigation to determine the at fault party, whether it was the rideshare driver or another party. Sometimes both the negligent driver and the rideshare company are held liable for the accident.
How Much Does It Cost to Hire a Pittsburgh Uber Accident Lawyer?
There's no fee unless we win, so call us today. We offer a free consultation to Uber accident victims in Pittsburgh where we go over how to file an Uber accident lawsuit, all fees associated with your case and how fees are paid from your settlement.
What Do I Prepare for My Free Case Evaluation?
We recommend that you bring any helpful documentation related to your Uber Lyft accident such as:
The police report
Photos from the scene of the accident
Contact information for witnesses
Your medical records
Our meeting is also an opportunity for you to ask us questions about your rights under Pennsylvania law and the process of filing a lawsuit. Some great questions to ask an accident lawyer are:
Have you tried any personal Uber accident cases similar to mine to juries before?
How long does it take to settle a case like mine?
How many cases are you actively currently handling?
Do you have time for my case?
How Are Lyft or Uber Accidents Different From Car Accidents?
Usually in a car accident, both drivers use their personal insurance coverage to cover damages. However, in an Uber or Lyft accident, it's different.
Rideshare drivers are independent contractors driving their own vehicles to make some money on the side. Therefore, their insurance works differently than a taxi service or other type of car accident. They are required to carry the minimum bodily injury coverage, which is $15,000 per person or $30,000 per accident.
Uber's insurance coverage takes effect when a driver's personal insurance does not apply, or if the damages from the Uber Lyft accident exceed the driver's personal auto insurance plan. Then, Uber's liability insurance coverage kicks in.
Whenever you are dealing with a company invested in protecting itself, you need an attorney standing up for you. Rideshare companies have their own lawyers, so you should, too. Call Ogg, Murphy & Perkosky, P.C. today.
What Insurance Coverage Is Provided by Uber?
Uber provides $1,000,000 in third-party liability coverage, underinsured/uninsured bodily injury coverage and both comprehensive and collision coverage:
Bodily injury coverage: $50,000 per person/$100,000 per accident
Property damage liability: $25,000 per accident
These, combined with the personal auto coverage from the rideshare driver, should be enough to cover your damages.
In order to eligible for coverage for an accident that has happened, the Uber or Lyft driver must have had the app on "Available," and was:
En route to pick up a passenger
Awaiting a ride request
Transporting a passenger in their vehicle
If an Uber or Lyft driver is offline when an accident occurs, then the personal insurance company for the Uber driver will cover your damages, and you must file a claim with them, not Uber or Lyft.
If you were a passenger in an Uber vehicle and you were injured but don't have your own personal car insurance coverage, then Uber will provide medical benefits to you.
Contact Our Law Office Today
The Pittsburgh Uber accident lawyers at Ogg, Murphy & Perkosky, P.C. can help you get the maximum compensation possible for your lost wages, medical expenses and other losses. We determine who is the at fault driver and stand up for you in front of the insurance company. We take the stress off your shoulders so that you can focus on healing and moving forward.
We dedicate ourselves to fighting for you to get the maximum compensation in your personal injury case. We handle all types of car accidents beyond Uber and Lyft accidents. Our experience speaks for itself. With over $250 million recovered in personal injury cases, you can trust us to help you with your Uber Lyft accident.