You should be able to trust your healthcare provider's opinion when you are seen in the emergency room, at urgent care, or in a routine appointment with your primary care doctor. Unfortunately, far too often, healthcare providers make mistakes that cost their patients more than just financially. The physical injuries they sustain and the emotional trauma that come along with them are often long-lasting.
If this sounds like what you have been through, you are not alone. Many individuals who have been victimized by their healthcare providers can demand justice by contacting our experienced Pittsburgh medical malpractice lawyers at Ogg, Murphy, & Perkosky. Schedule a free consultation with our personal injury law firm today to find out who should be sued for your damages, how much your claim is worth, and what's next for your medical malpractice case.
We Are Top-Rated Pittsburgh Medical Malpractice Attorneys
At Ogg, Murphy, & Perkosky, we pride ourselves on being one of Pittsburgh's leading medical malpractice law firms. We are dedicated to our core values, which include paying close attention to detail, listening to our client's needs, and protecting their rights after being wronged by negligent and irresponsible healthcare providers.
As lifelong Pittsburgh residents, we are community leaders that advocate for our neighbors. With over four decades of legal experience, we are prepared to fight for your right to maximum compensation, whether you are dealing with a medical malpractice insurance claim or trying your case at the state or federal level. Our personal injury case results speak for themselves, but reviewing our former client testimonials will give you insight into how medical malpractice victims like you feel about the legal representation they received from our team.
Our Pittsburgh medical malpractice lawyers are certified specialists and active members of the Pennsylvania Bar Association, the Allegheny County Bar Association, the Western Pennsylvania Trial Lawyers Association, and the Pennsylvania Association of Justice. Nominated as Pennsylvania Rising Stars by SuperLawyers and Fellows in the Academy of Trial Lawyers of Allegheny County, you can rely on our team to make the at-fault party pay for their recklessness.
The Types of Medical Malpractice Lawsuits We Handle in Pittsburgh
Medical malpractice can take multiple forms. Virtually any type of medical mistake or error could be considered malpractice. For this reason, nearly every type of healthcare provider has medical malpractice insurance. Some physicians and healthcare providers at work as independent contractors may have purchased personal medical malpractice insurance coverage or are uninsured.
Many physician's offices and hospitals provide their staff with medical malpractice insurance protection. This gives you an opportunity to potentially avoid having to go to court by settling with the insurance company instead. However, if your insurance settlement does not sufficiently cover your losses, our medical malpractice law firm will be prepared to pursue your case at trial.
Some examples of potential medical malpractice mistakes and injuries could include the following:
Emergency room mistakes
Amputation
Brain injuries
Radiology errors
Acute compartment syndrome
C. Diff infections
Misdiagnosis
Failure to diagnose
Sepsis
Failure to treat
Hospital-acquired infections
Nursing errors
Wrongful death
Aortic dissection
Meningitis
Stroke
Pulmonary embolism
Spinal cord injuries
Hospital mistakes
Medication errors
However, there are some types of medical malpractice mistakes and accidents that occur more often than others. These include:
Birth injuries
Anesthesia mistakes
Surgical and Errors
Birth Injuries
Birth injuries can occur at any time when an individual is pregnant, in labor, or during delivery. Healthcare providers can often diagnose and treat potential complications involving pregnancy and delivery if they are doing their due diligence and paying close attention to the patient's symptoms and diagnostic test results.
However, birth injuries continue to be a major cause for concern. Some of the most common types of birth injuries a medical malpractice attorney at our firm can handle include the following:
Birth injuries
Cerebral palsy
Obstetrical negligence
Hypoxic Ischemic Encephalopathy (HIE)
Uterine rupture
Brachial plexus birth injuries and Erb's palsy
Forceps injuries
Cephalohematoma
Caput succedaneum
Anesthesia Mistakes
When being placed under anesthesia, you should be able to have absolute faith in your anesthesiologist. Unfortunately, anesthesia mistakes are also quite common. Some examples of these mistakes could include:
Failure to recognize and treat adverse drug reactions
Anesthesia awareness
Errors in medical documentation and reporting
Faulty equipment
Using the wrong anesthetic
Anesthesia dosage mistakes
Failure to administer oxygen
Failure to intubate properly
Anesthesia overdose
Use of incompatible drugs
Too much or too little anesthesia
Errors with gas flow settings
Surgical Errors
Some of the most common types of surgical errors our medical malpractice lawyers have handled include the following:
Surgeons under the influence of drugs or alcohol
Nerve damage
Unnecessary surgeries
Leaving surgical instruments in the body
Performing surgery at the wrong site
Operating on the wrong body part
Use of incorrect surgical instruments
Surgical incompetence
Medical Malpractice Lawsuits in Pennsylvania
Many people are unaware that they are victims of medical malpractice until their injury or illness becomes life-threatening or fatal. For medical malpractice claims to be successful, your personal injury attorneys must show that your healthcare providers breached the medical standard of care.
Although most treatment options come with side effects and potential risks, this is different from mistakes and medical errors your healthcare providers can make. It is not unusual for professionals to hide their mistakes by masking these errors as common side effects or risks associated with treatments. For this reason, having an experienced legal professional analyze your case is crucial.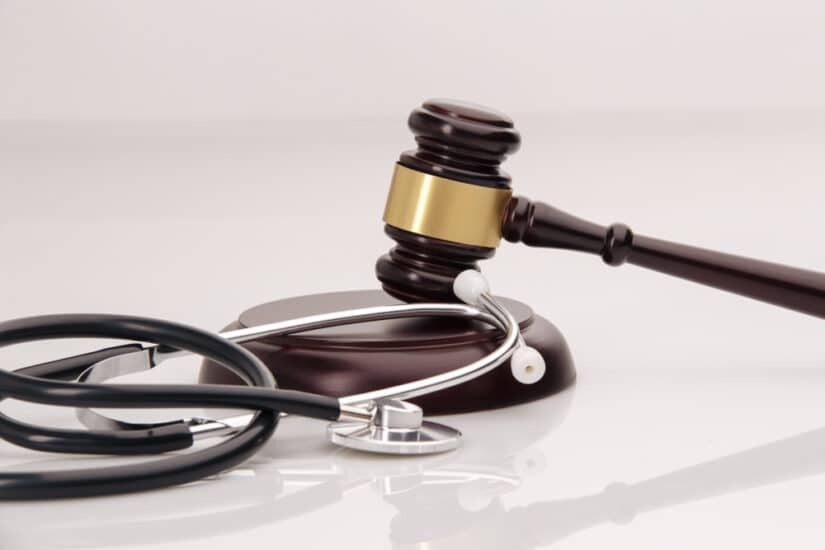 For your medical malpractice lawyer to show that the medical duty of care has been breached, we must introduce evidence that shows the jury the defendant is more likely than not responsible for causing your injuries. To do this, we need to demonstrate that the healthcare provider responsible for your treatment made a decision or failed to make a decision that another healthcare provider of similar job experience, training, education, and knowledge would not have made. The medical professional's actions must be the direct and proximate cause of your injuries and damages for victims to be awarded damages. These damages do not necessarily need to be in the form of a life-threatening injury or illness, but they must've had a substantial and measurable impact on the victim's life.
Pittsburgh Medical Malpractice FAQ
Pursuing a medical malpractice lawsuit can be challenging when you are still healing from your injuries and learning to cope with any permanent disabilities. You need answers to your most pressing questions now.
With that in mind, we have addressed some of the most frequently asked questions regarding Pittsburgh medical malpractice claims below. If you have additional questions we did not answer here, be sure to contact our personal injury law firm to discuss your specific concerns further.
What is the cap on medical malpractice cases in PA?
Pennsylvania law does not place a cap or limit on the amount you can be paid for economic and non-economic damages in a medical malpractice claim. However, there is a cap on the maximum amount that can be awarded in punitive damages.
You can only be awarded up to three times the amount of your compensatory damages or no more than 200% of your compensatory damages, whichever is higher. Since punitive damages are only awarded in cases of abhorrent, malicious, intentional, or gross negligence, you may not need to worry about caps on damages unless your medical malpractice attorney indicates punitive damages are likely in your case.
What is the statute of limitations for legal malpractice and medical malpractice cases in PA?
You have as many as two years from the date of your injury to file a malpractice claim against the liable party. However, you may not always be sure exactly when your healthcare provider's negligence or Injuries occurred. For this reason, the discovery rule may apply.
Here, the statute of limitations will not begin until you discovered or reasonably should have discovered you were a victim of medical malpractice. Then, two years from the discovery date, the statute of limitations would expire. Those who do not file their medical malpractice lawsuits before this deadline will be barred from having their case heard in Pittsburgh civil courts.
What is informed consent?
Informed consent refers to a patient giving their consent to medical treatment after being informed of the risks and potential side effects. Patients are required to give their informed consent before treatment can occur. If you do not give your consent to this treatment after being informed of the risks, medical professionals are not legally allowed to move forward with the treatment plan. If they fail to obtain your consent and go along with their treatment plan anyways, you may have grounds for a medical malpractice claim against them when you suffer injury, illness, or damages.
What if I don't discover the medical injury for a long time after my medical treatment?
It depends on how long it has been since the medical error in question occurred. If you do not discover your injury caused by your healthcare provider's negligence until months or even years after the incident, the statute of limitations would not begin until your discovery date. However, you can expect the defense to argue you reasonably should have discovered your injuries sooner.
This may be their strongest attempt at getting your case dismissed. However, with the discovery rule in place, the statute of limitations will be temporarily told before beginning once you discover your injuries. Then, you will have up to two years to file a suit before you are prohibited from having your case heard by the Pittsburgh civil court system.
How often does medical malpractice occur?
According to Johns Hopkins University, medical malpractice is the third leading cause of death in the United States, only behind heart disease and cancer. Approximately 250,000 cases of medical malpractice occur annually, with as many as 35 million hospitalizations and over 200,000 deaths. However, many individuals are unaware that they are victims of medical malpractice until months or years after they receive treatment or a medical evaluation.
What are some common reasons to sue a doctor?
Doctors are some of the only healthcare providers who have the authority to diagnose patients and authorize prescriptions. For this reason, physicians are some of the most common healthcare providers to be named in medical malpractice insurance and civil claims. Some of the most common types of suits our medical malpractice attorneys handle include the following:
Medication errors
Birth injuries
Delayed diagnosis
Hospital errors
Brain injuries
Failure to diagnose
Misdiagnosis
Surgical mistakes
What is the difference between wrongful diagnosis and negligent misdiagnosis?
Wrongful diagnosis and negligent misdiagnosis are often used interchangeably. However, negligent diagnosis cases often result in severe medical issues and deaths, while wrongful diagnosis cases involve a healthcare provider coming to an incorrect medical diagnosis or delayed diagnosis.
What is a Certificate of Merit?
Under Pennsylvania law, a certificate of merit is required with every medical malpractice lawsuit. An appropriately licensed medical professional must review your medical malpractice claim and certify that there is a reasonable probability that the accused healthcare provider breached their duty of care and the medical standard of care in handling your case. They must attest that the healthcare provider's unacceptable professional standards were the proximate and direct cause of your injuries or damages to be able to move forward with their medical malpractice case.
As a patient, how do I choose a good Pittsburgh medical malpractice lawyer?
When you are looking for the right Pittsburgh medical malpractice law firm to take on your case, it is important to choose one you feel confident in. Your legal advocate should have extensive experience handling not only personal injury claims but specifically medical malpractice lawsuits which are often more complicated in Pennsylvania.
When you are speaking with potential representatives, be sure to discuss their education, qualifications, experience, and handling cases like yours, and try to find out how they might approach your case. If you do not feel comfortable and confident in a particular medical malpractice attorney, continue your search until you find one you can trust and rely on.
Contact a Pittsburgh Medical Malpractice Lawyer Today About Your Medical Malpractice Case
Having powerful and experienced Pittsburgh workers' compensation and medical malpractice lawyers working for you could make all the difference in the outcome of your case. It is normal to feel intimidated or overwhelmed thinking about filing a medical malpractice insurance claim or a lawsuit.
However, with the right legal advocate working for you, you can heal from your injuries while we build a compelling case against your doctor, hospital, or another at-fault party. Schedule your 100% free, no-obligation consultation with our personal injury attorneys at Ogg, Murphy, & Perkosky today when you call our office or fill out our quick contact form.