In busy and chaotic emergency rooms, nurses, doctors, and other healthcare professionals sometimes make life-threatening medical errors. When you put your trust in your doctor during a life-threatening medical condition, it can be a great disappointment when they make an error. Additionally, emergency room errors can be fatal and result in the loss of life. It is not fair to be put at risk because of your healthcare providers' reckless actions.

When you experience an emergency room error, you can receive compensation. In most medical malpractice cases, compensation is owed to the victim because it is not their fault they were injured. Additionally, a medical condition or disease may have worsened due to another's error. An emergency room error attorney can fight on your behalf to receive maximum compensation. Let our established law firm review your claim and make sure you obtain a fair settlement for all that you endured. Call Ogg, Murphy, & Perkosky now for a free consultation with a Pittsburgh emergency room errors lawyer.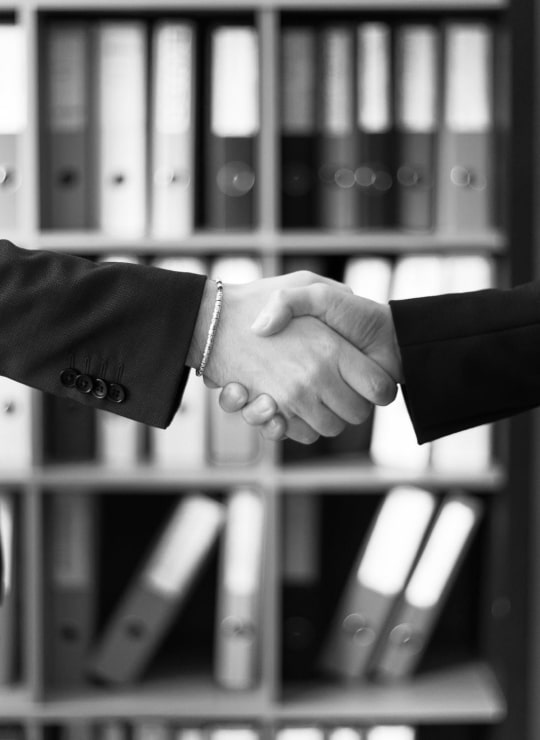 Common Factors in an Emergency Room Error Case
Emergency room environments require the utmost care and attention for patients. Patients in emergency rooms are typically suffering from traumatic wounds or conditions that require immediate care. When the staff isn't acting appropriately, this can result in life-threatening mistakes. Common errors you might encounter in an emergency room include the following:
Misdiagnosis
Nationwide, the most common reason for negligence in emergency care is a diagnostic error. It is the cause of many patient deaths. The emergency room doctor, nurses, and other staff members who are overwhelmed might not accurately diagnose the sickness or injury. Because of this, if you require urgent medical care, you can be sent home or forced to wait a long time. Serious harm or even death can result from misdiagnosis by the emergency room staff.
Patient Abandonment
It can be a form of medical malpractice when a doctor ends treatment without providing a reason. The patient can suffer because they have no one to treat their condition. Patients must receive a notice to find a new doctor or a referral. This can often happen if a patient doesn't pay their medical bills or has insufficient coverage.
Medication Errors
Medication errors can occur in the emergency room and result in severe health complications. Patients can receive the incorrect dosage, the wrong medication, medicine they're allergic to, or medication that causes adverse reactions.
Premature Discharge
When a hospital discharges a patient too soon, the patient's medical condition may not have been completely resolved. This occurs in hospitals that are understaffed or have too many patients. When a hospital fails to stabilize a patient, perform the required tests, or diagnose the issue, it can be responsible for any resultant damages.
Failure To Diagnose Or Delayed Diagnosis
Inadequate diagnosis might result in a shorter life expectancy or possibly death. Failure to detect a medical disorder as soon as possible delays the necessary treatment. This can result in a reduced chance of treatment success.
Communication Errors
The tight time constraints doctors and nurses face can cause poor communication in the hospital's emergency room. Errors and confusion can happen in an emergency room because of the numerous medical decisions that have to be made with little clinical information. Additionally, the fast-paced environment also creates immense mental demands. These are just a few of the factors that contribute to the stress emergency room care providers experience, which can result in poor communication.
Misdiagnosis
When doctors misdiagnose patients, give incorrect diagnoses, or commit other diagnostic mistakes during care, the results can be disastrous and even fatal. These issues can happen because of doctor inexperience or overconfidence, the fragmentation of healthcare services, poor diagnostic testing, or poor follow-up procedures.
FAQs of Medical Malpractice Victims
After experiencing a personal injury at the hands of healthcare providers, you will have a lot of questions. You can get the best advice from our Pittsburgh emergency room error attorneys. Some common questions we receive include the following:
Why Do You Need to Hire an Attorney For A Medical Malpractice Lawsuit?
If a medical practitioner causes you harm during an emergency, you must prove that the person was careless or negligent in their actions. This is why employing an emergency room error lawyer is necessary; they are licensed professionals who can provide these services.
How Can Patients Prevent Emergency Room Mistakes?
The best way to reduce emergency room errors is to constantly communicate and update your doctor and nurses. Remind them of your allergies and any symptoms you are experiencing.
What Should I Do If I've Been Injured In An Emergency Room?
Call an emergency room errors attorney and start documenting your damages as soon as you discover your injury. Get treatment from another physician to fix the problems caused by your previous doctor. Take pictures of your injuries if they are external, collect physical evidence, such as any medication you took, and keep track of all your medical bills.
Find Out How Pittsburgh Emergency Room Errors Lawyers Can Help You With Compensation
Working against your Pittsburgh, PA healthcare providers to obtain a settlement by yourself can be complicated. Their insurance provider may try to pressure you to settle for far less than you are owed. Because you are working with a Pittsburgh emergency room errors attorney, you can receive not only representation from the responsible party, but also a fair estimate of how much you should receive. They also perform an investigation on your behalf to find enough suitable evidence to support your claim.

Pittsburgh emergency room errors lawyers calculate all of your damages, including pain and suffering, medical bills, and missing wages. Attorneys will negotiate a fair settlement because they are working in your favor. Our law office also works on a contingency fee basis. This means that you won't need to pay us until we have fully secured a fair settlement. Get advice from our team after an initial consultation to find out how much you are owed. To get started, contact Ogg, Murphy, & Perkosky now for a free consultation.