If you visit another's property and get injured, this can create inconveniences and financial deficits that can set you back for months. Slip and fall accidents typically occur because the premises owner neglected to maintain their property in some manner. Property owners have a responsibility to prevent serious injuries by protecting visitors from dangerous conditions. When they fail to do this, they have a legal obligation to pay for the financial recovery of injured victims. If you experienced a slip and fall accident, you have the option to receive financial compensation with the help of an experienced law firm that has your back. Speak to slip and fall attorneys in Pittsburgh today to learn how our team can help you prove fault in your liability claim. Call Ogg, Murphy & Perkosky today for a free consultation.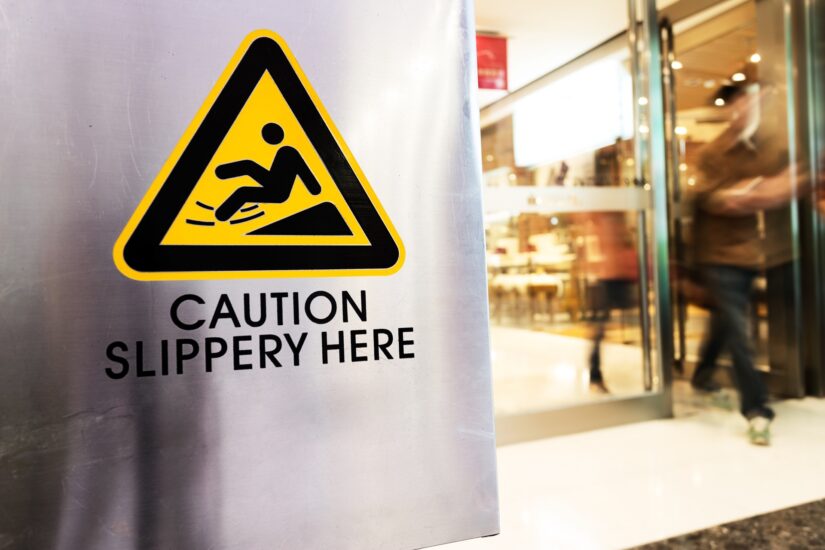 Common Types Of Slip And Fall Injuries
Physical pain caused by slip and fall incidents on someone else's property can take a long time to recover from after you've been injured. This can include some of the following serious injuries that commonly occur in liability claims:
Traumatic Brain Injuries
Traumatic brain injury occurs when something hard hits the head or vice-versa, resulting in damage to the brain tissue. Penetrating injuries, hematomas, concussions, and hemorrhages are some of the most common brain injuries. In slip and fall cases, your head can hit the ground when you fall. A hard impact to the head can result in cognitive disorders, poor memory, bleeding, swelling, poor concentration, blurred vision, and other temporary and long-term disabilities. 
Hip Fractures
A slip and fall can cause a hip fracture that makes walking difficult or impossible. This occurs when the top of the femur, or thigh bone, gets cracked near the hip joint. The elderly are more prone to receiving these types of injuries during a slip and fall injury because their bones are more frail and porous. Hip fractures can cause physical disability, blood clots in the legs, bedsores, and additional diseases. Because of a slip and fall injury, victims could be immobile for an extended period while recovering.
Broken Bones
You can file a premises liability claim because of broken bones, which commonly occur in the wrist, ankle, arms, and leg regions in a slip and fall. Property owner negligence may have caused you to trip and fall on a ripped carpet, fall down a steep surface, or even fall from a great height. The injured area will be tender, swollen, and have a grinding or snapping sound after a bone is broken. This can require you to miss time from work as you might be incapacitated until your bones mend.
Sprained Wrists And Ankles
In some slip and fall cases, the victim could have sprained wrists or ankles that temporarily incapacitate them. These injuries happen when the victim tries to break their fall as they land or they twist their ankle as they trip. A sprain can cause swollen ligaments that can be very painful, though they aren't as severe as fractured bones.
Spinal Cord Injuries
A spinal cord injury can be caused by a dangerous condition that results in a slip and fall accident. Spinal cord injuries in personal injury cases are among the most dangerous because they can result in paraplegia and hemiplegia, which are two forms of paralysis. More minor injuries can include slipped or ruptured discs, pinched nerves, and chronic lower back pain. 
Soft Tissue Injuries
While not as severe as other slip and fall accident cases, soft tissue injuries can cause you to miss work and result in expensive medical bills. These injuries don't appear immediately because an adrenaline rush could prevent you from feeling tendons, ligaments, and other soft tissue damage during a slip and fall accident. However, overuse of these damaged tissues could cause the injuries to worsen over time until they become severe.
Cuts and Bruises
Even if you suffered cuts and bruises, you can still file a slip and fall personal injury claim to help you receive compensation. You may not require bed rest to recover from cuts or bruising, but they can still be painful. Bruises can make entire areas sore, create discoloration of the skin, and make it difficult to move. Cuts can result in excessive bleeding and even cause scarring.
Neck and Shoulder Injuries
Your premises liability case may have caused you to injure your neck or shoulder region, which can make it difficult to move or turn your head. Some forms of neck and shoulder injuries include cervical herniated discs, muscle strain, stiffness, thoracic outlet syndrome, rotator cuff injuries, and more.
Why Do I Need To Hire A Slip And Fall Lawyer?
When a residential or commercial property has a dangerous condition that puts your safety at risk, you can recover compensation by proving liability with the help of a Pittsburgh attorney. Slip and fall accidents occur because of someone else's negligence, resulting in expensive medical bills, lost wages, and other long-term consequences. When you have a slip and fall case you want to pursue, it is best to speak with a Pittsburgh personal injury attorney with experience in this field.
They Review And Investigate Your Case
Before you file a slip and fall lawsuit, first consult with an attorney. Your slip and fall injury lawyer can help you understand how the property owner can be held liable for your wounds. This means that there is a premises liability because the owner owes you a duty of care and breached that duty, which directly caused your injury. A Pittsburgh slip and fall lawyer can identify whether the property owner can be held responsible and if you are owed compensation.
They Gather Evidence
Your slip and fall injury lawyer knows what type of evidence you need to help prove your personal injury claim. They will use pictures of your injuries, the slip and fall accident location, and any physical evidence you may have collected. Additionally, they'll use other evidence, such as surveillance footage, medical bills, and other proof. They might even get witnesses testimonies to help prove that the property owner had a dangerous condition on their premises.
They Calculate How Much Your Slip And Fall Case Is Worth
Your slip and fall accident attorney can calculate how much your slip and fall injuries are worth. They will find out your economic and non-economic damages, for example, lost wages, medical expenses, and pain and suffering.
They Help You File Your Premises Liability Claim
With the help of a slip and fall injury lawyer, you can have all of your documents drafted professionally with information neatly organized and disseminated to all involved parties. They will explain how you were injured, why the premises owner is liable, how much your damages are worth, and include all the proof connecting your injuries to the property owner. If the other party does not agree to your settlement offer, your slip and fall attorney will help you file a lawsuit against the at-fault party.
They Negotiate With Other Parties On your Behalf
You will need the help of a slip and fall attorney to first negotiate your claim with the other parties rather than start with a personal injury lawsuit. This is because most slip and fall cases settle before they get to a trial. Your attorney will handle the communications on your behalf and negotiate with the other parties until a resolution arrives. Meanwhile, you can focus on recovering from your injuries.
Why Work With Our Pittsburgh Team?
Slip and fall accidents can be difficult to prove, requiring a thorough investigation and reliable evidence. A slip and fall attorney understands what is necessary to prove that the premises owner can be held liable for your injuries. This is why it is best to work with a lawyer before trying to file a claim by yourself. Without their guidance, you might get a lower settlement offer than you deserve.
You should work with a great team of Pittsburgh slip and fall accident attorneys who can support you through this trying time. They will help you gather evidence to prove that the other party is liable for your injuries. This can be done by showing how the premises owner was negligent, whether via poor upkeep of their property or other problems. It is the premises owner's responsibility to keep their property safe for visitors, which is why not repairing run-down areas or placing signs where there are hazards can result in them being responsible for your wounds. Your next step is to call Ogg, Murphy & Perkosky for a free consultation.