With millions of trucks operating daily across the United States, it is not hard to imagine the number of overworked and sleep-deprived truck drivers on the road. It is also easy to envision the hundreds of thousands of truck accidents that happen every year due to human error, tiredness, or other causes.
It is no wonder that with so many trucks on highways at any point, anyone's life can drastically change in a second. And this is so simply because trucks weigh over 20 times more than a regular car, seriously amplifying the consequences of a truck accident.
If you or a loved one have had your life upended after being in a truck accident, you need to talk to a Pittsburgh truck accident lawyer from the law offices of Ogg, Murphy & Perkosky today. We have helped many truck accident victims go on with their lives by recovering the compensation they deserve. There is no need for you to wait any longer. Schedule your initial consultation and let us hear about your case, and work on the best strategy to fight for your rights.
Common Causes of Truck Accidents in Pennsylvania
Accidents involving large trucks or tractor-trailers tend to be catastrophic. They may arise for many reasons and in any kind of weather. When a truck accident involves a big rig and a passenger car, the people in the vehicle are very vulnerable to severe injury or even death.
It is not easy to drive an 18-wheeler on the highway. On the contrary, it is challenging, both when high speeds are involved or while maneuvering through narrow city streets. That is why truck drivers have to receive extensive training and obtain special licensing before getting behind the wheel. When investigations of truck accidents are conducted, they frequently reveal that the truck driver was engaged in negligent behavior, such as:
Speeding
Driving while distracted by their phones, eating, drinking, or other actions
Fatigue due to too many hours behind the wheel
Inexperienced drivers who don't know how to operate large trucks
Failure to obey traffic rules
Poor judgment in certain situations
Overloaded trucks
The trucking company can be held liable for the truck crash if it violated state and federal regulations. The Federal Motor Carrier Safety Administration has published a list of guidelines that every trucking company operating in the U.S. must follow.
A Pittsburgh truck accident attorney from the law offices of Ogg, Murphy & Perkosky will point you in the right direction to fight for your rights after a truck accident in which you or a loved one suffered injuries and other losses. Give us a call today.
Steps to Follow After a Pittsburgh Trucking Accident
Seek Medical Treatment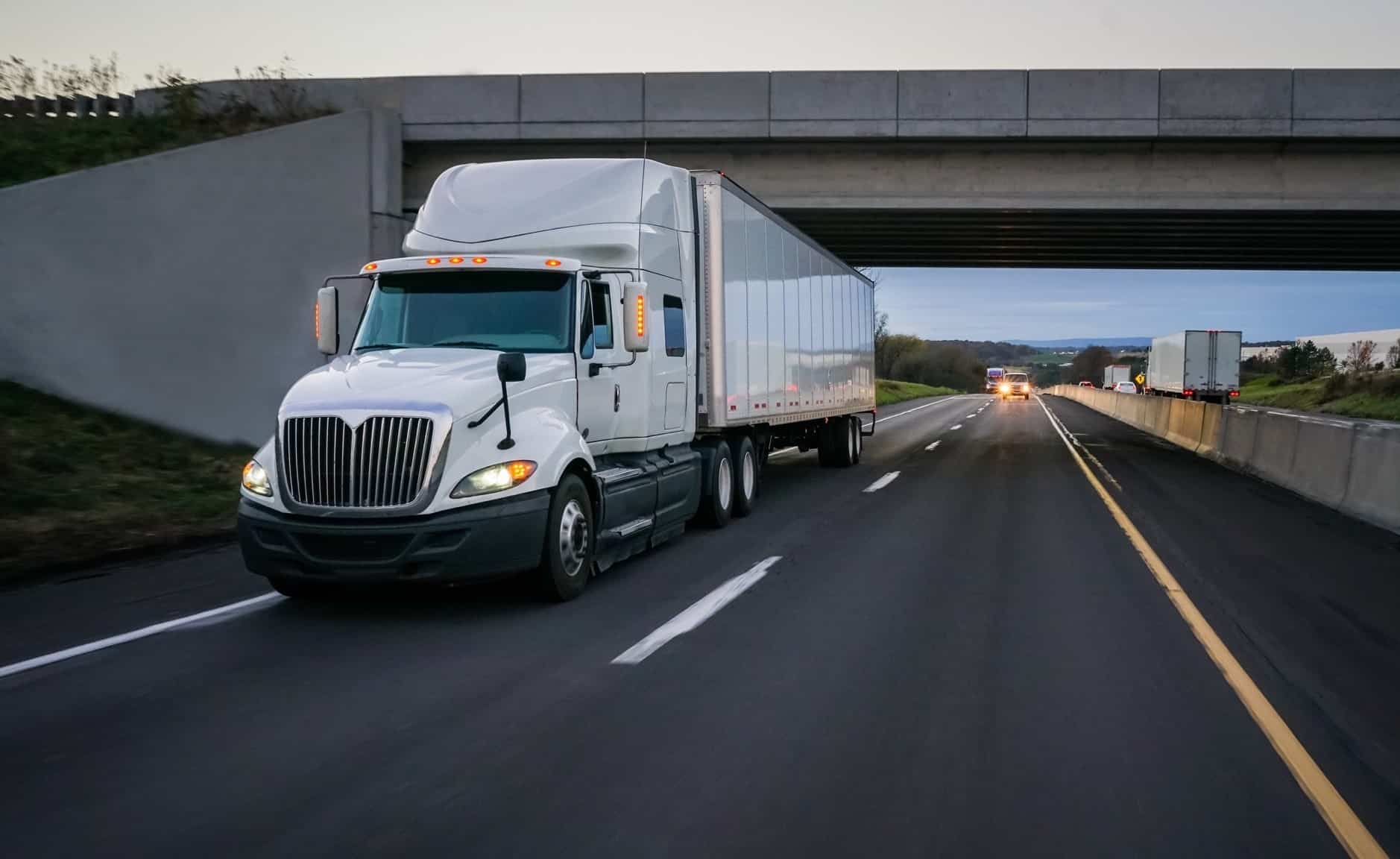 It is essential to get yourself checked out by a healthcare professional right after a truck accident, even when no one seems seriously injured or even if you feel fine. Some injuries may not show physical or outward symptoms right away, but you could be suffering from severe internal damage. Having the opinion of a medical professional will also help your Pittsburgh truck accident attorney know how much compensation to ask for your injuries if there are any. Also, keep a detailed record of all medical expenses and treatments and obtain a copy of the police report before leaving the accident scene.
Avoid Speaking with the Other Party's Insurance Company
As you know, anything you say or share may be used against you and might end up hurting your case. Insurance adjusters may contact you or show up at the crash scene to gather information from you. Remember that they are always looking out for their bottom line. Do not sign anything or discuss the truck accident without your Pittsburgh truck accident lawyers present. Do report the accident to your own insurance company and provide them with a copy of the police report.
Take Pictures
In order to hold the truck driver or trucking company liable for your serious injury, you will need to collect sufficient evidence proving your damages. Photos and videos taken on a cell phone from the scene of the accident are tremendously helpful in truck accident cases. You should get close-up shots that include identifying information on the truck, such as the license plate or serial number. You should also include wide shots that encompass the entire scene, including street signs, any objects or debris in the road, if there was a nearby construction zone, and speed limit signs or traffic signals.
Stay Away from Social Media
Stay away from all social media platforms, and don't share any photos. Wait until your truck accident case has settled. Remember that nothing is private on the internet, and any bit of information can be used against you.
Be Proactive at the Scene
It is important to gather as much information at the scene as possible. Exchange all information with the other driver, interview witnesses, get their information and testimonies, take pictures of the cars, and anything that might have contributed to the crash. Any information you do not obtain now may be impossible to get in the future.
Common Injuries from Trucking Accidents
If the truck accident does not kill you, it will probably leave you with injuries that will be with you for the rest of your life. That is why it is so crucial for you to reach out to the Pittsburgh truck accident lawyers from the law offices of Ogg, Murphy & Perkosky. You need to concentrate on recovering your health while we focus on getting you the most compensation possible to take care of your needs.
These are just some of the most common truck accident injuries:
Broken bones
Head injuries
Internal injuries
Lacerations and contusions
Back and neck injuries
Rib and torso injuries
Injuries caused by the seat belt
Depression and anxiety
Liability in Pittsburgh Truck Accidents
You must prove negligence to win damages after your truck crash. Our truck accident attorneys work hard to establish liability.
The truck company can be held liable for your injuries if an investigation reveals that they don't conduct thorough background checks on truck drivers before offering employment. The Federal Motor Carrier Safety Administration enforces safety guidelines that govern the trucking industry. If an investigation by our injury lawyers uncovers that a Pittsburgh trucking company pushes their drivers to drive longer than legally allowed, doesn't conduct thorough background checks, and forges driving logs, then they will be held responsible.
Truck companies are responsible for their employees under a legal doctrine sometimes referred to as "respondeat superior," but only when the employee acts within the course and scope of their employment with the truck company. Distracted driving, drunk driving, or fatigued driving can make the truck driver liable for the Pittsburgh trucking accident. Our injury lawyers will review sobriety tests and phone records to determine if the semi-truck driver is responsible for the crash.
Sometimes a Pittsburgh trucking company doesn't use their own vehicles, so the owner of the truck or its manufacturer is held liable in an accident. If a defective vehicle causes an accident that results in serious injury, then the designer or manufacturer can be held responsible for the accident.
No two trucking accidents are the same, so truck accident claims must be handled personally and diligently. Our law firm provides you with the individualized attention you need. Our Pittsburgh truck accident lawyers help you navigate and understand Pennsylvania personal injury law. Passenger cars are smaller than trucks, so a victim hit by a semi truck is likely to suffer serious injuries. Truck companies take out massive insurance policies because of how high the medical bills and damages are after a trucking accident, but they will also have their team of lawyers representing them. Our truck accident lawyers are ready to fight back for you.
Truck Accidents FAQ
How long after a truck accident can I file a claim in Pennsylvania?
Truck accidents fall within personal injury law. The statute of limitations on personal injury cases in Pennsylvania is two years from the date of the accident. A statute of limitations is a legal time limit for filing a claim. If you do not file your claim within this two-year period, then you lose your right to compensation.
Is filing a lawsuit my best option after being in a Pittsburgh truck accident?
Your Ogg, Murphy & Perkosky Pittsburgh truck accident attorney knows that the best way to start after being in a truck accident is to contact us for a free consultation. Our Pittsburgh personal injury attorneys will listen to you, and you may ask us any questions you have. The final decision rests with you, and you can always choose not to pursue compensation. Let us explain what we can do for you. We firmly believe that you shouldn't be stuck with medical bills and other expenses if a negligent company or a truck driver is to blame for the truck accident. We want to help you seek justice and what is fair.
What are damages?
When you work with an experienced truck accident attorney from Ogg, Murphy & Perkosky, P.C., then you can be sure that we will thoroughly and aggressively pursue your personal injury claim against the truck company or other liable party. Our law firm has recovered over $250 million for victims of motor vehicle accidents, and we are eager to help you navigate the legal process to get you the maximum compensation possible.
There are two types of damages that you can win in a personal injury lawsuit: economic damages and non-economic damages. In order to get the maximum compensation in your personal injury case, you should hire an experienced truck accident lawyer who will stand up to the insurance company and the trucking company.
Damages are awarded to victims of truck crashes in a Pittsburgh personal injury case to compensate them for their financial losses. Medical bills, lost wages, property damage, and other out-of-pocket expenses are all types of economic damages. Our Pittsburgh truck accident attorneys use invoices, receipts, and other documents to demonstrate your losses.
Truck Accident Statistics
Truck drivers transported $10.4 trillion worth of goods in 2017. Heavier shipments, between 10,000 and 49,999 pounds, accounted for the largest share of shipments, meaning there's more weight on commercial vehicles. A significant portion of shipments originate from the Keystone State that are then shipped throughout the U.S. Pennsylvania was one of the top 10 states in the nation in terms of the value of goods shipped.
These trucks can often weigh 20-30 times more than passenger cars. Additionally, trucks have greater ground clearance, which can result in smaller cars underriding trucks in crashes. Therefore, they require 20-40 percent more distance than smaller vehicles to stop, and even more in wet or slippery road conditions or with poorly-maintained brakes. Ninety-seven percent of fatalities in two-vehicle crashes involving a passenger vehicle and a large truck in 2020 were the occupants of smaller vehicles.
For the purposes of collecting statistics, large trucks are defined as medium or heavy trucks, including commercial and non-commercial vehicles, but excluding buses and motor homes. There were 107,000 large trucks involved in crashes resulting in an injury in 2020, which was a 10% decrease from 2019. As a result, 4,965 people lost their lives in large truck accidents nationwide, with the majority of the fatalities (71%) being occupants of other vehicles. Also in 2020:
54.65% of large truck crashes occurred in rural areas, and 45.35% occurred in urban areas
73.29% of truck accidents occurred on the interstate, whereas 26.71% occurred on non-interstates
The majority of crashes occurred in the daytime (63.45%) rather than at night (36.55%)
95.41% of collisions involving a truck occurred outside of work zones, and 4.59% occurred within work zones
How can a Pittsburgh truck accident lawyer from the law offices of Ogg, Murphy & Perkosky help me after a truck accident?
After being in a Pittsburgh truck accident, you must be dealing with medical appointments and treatments to recover your health. Also, you may be struggling financially and might even have lost your job. You may be feeling depression and anxiety. That is why we work on a contingency basis, so there are no out-of-pocket costs to you at a time when you truly need a shoulder to lean on. Give us a call today to get started.