When you are severely injured because of a work accident, workers' compensation is available to help with your lost wages and medical bills while you recover from your work injury. In 2018, 5,250 fatal workplace injuries occurred nationwide. In the Pittsburgh area, around 26% of these workers' comp cases were caused by slip and fall accidents. However, transportation is the leading cause of non-fatal injuries in the workforce and accounts for 40% of fatal work injuries. If you have experienced a workplace accident, you should file your claim immediately to receive benefits.
You will file your workplace compensation claim through your employer. In the unfortunate circumstance where workers' comp denies a claim or you are unable to receive full benefits — even if you have a temporary disability — you may need to work with a workers' comp attorney in Pittsburgh, PA who can provide guidance on how to reapply and improve your chances of success. To find out more information on how much you should receive in work injury benefits, speak to a workers' compensation lawyer who can provide direction after an initial review of your case. Reach out to Ogg, Murphy & Perkosky for a free consultation.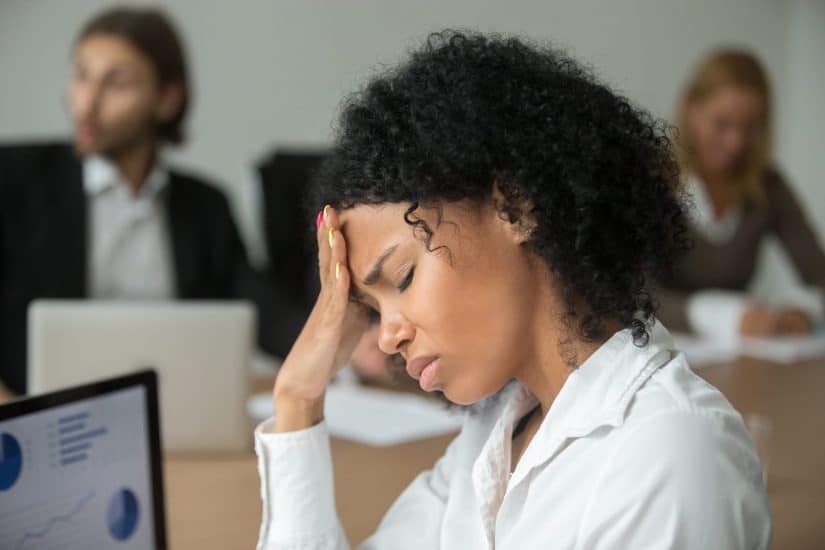 What Is Workers' Compensation?
When you get injured on the job, workers' compensation helps provide reimbursement for your wages and medical benefits while you are injured. The claim usually forfeits your right to sue your employer for negligence. In some extreme circumstances, however, you can sue your employer. The benefits you receive from workers' comp can help cover medical expenses, lost wages, and other benefits. In the case of wrongful death, there are more wage-loss benefits and additional death benefits included in the workers' compensation settlement.
Common Causes of Work-Related Injuries
Construction workers have the highest risk of getting injured on the job. The Pittsburgh city employees that experienced the most work-related injuries are firefighters, EMS workers, the police, environmental services workers, and public works employees. The most common causes of workplace accident injuries in Pittsburgh include the following: 
Fatigue
One of the reasons that employees accidentally injure themselves while on the job is fatigue. This is caused by workers who are tired due to little sleep or long hours. In other cases, an employee may be fatigued because of the stress involved with the line of work.
Overexertion Injuries
Overexertion injuries happen when workers sprain or strain their muscles overexerting themselves doing work-related tasks. Overuse or repetitive stress injuries are also common and are due to repeatedly using certain muscles. After an extended period of time, this can wear down tendons, ligaments, and muscles resulting in injuries.
Inadequate Training
Some injuries are due to improper, insufficient, or non-existent training. Lack of safety protocols can also cause injuries. Employees should follow their training and receive regular updates on new safety policies. It is essential that employers properly train their workers.
Slips, Trips, and Falls
One of the common reasons workers get injured is due to slip and fall accidents. Workers can fall from great heights, fall on uneven and slippery surfaces, and trip on debris. The workplace should be well-maintained with clear areas for work-related tasks and no obstacles in passageways.
Vehicle-Related Accidents
Motor vehicle accidents are a common source of workplace injuries. Many employees are injured in traffic crashes while making deliveries, pickups, and performing other work-related functions in a vehicle.
Fires or Explosions
Workers who are in industries that require chemicals are at higher risk of experiencing a fire or explosion. Fires can cause devastating scars, disfigurement, permanent disability, and death.
Machinery
Employees who work around heavy equipment can be injured by moving machinery parts, getting caught between heavy equipment, or getting injured by malfunctioning equipment. Machine accidents often cause the loss of a limb when workers get their extremities caught between moving parts.
Falling Objects
This happens when a poorly secured heavy object falls and injures a worker. It can be dangerous even if the worker is wearing safety gear like a hard hat.
Workers' Compensation Benefits
There are several workers' compensation program benefits that you may be eligible for if you've been injured on the job. They include the following:
Lost Wages
While recovering, injured employees can receive wage-loss benefits to help them while they are healing from the injury. If the worker's disability lasts longer than seven calendar days, they can receive a portion of their salary up to the maximum amount. The payments are tax-free and are capped at $1,081 per week. Typically, this amount is based on two-thirds of the gross difference for the wage loss the worker experiences. This benefit can continue for up to 500 weeks while the worker is suffering from a partial disability due to a work-related injury or occupational disease.
Medical Expenses
Medical coverage is also included in your worker's compensation claim. It helps pay for any expenses related to the treatment of your injuries. The duration of the treatments doesn't matter, and you can still receive coverage even if you don't have any lost wages. For this reason, you will have to see a doctor approved by workers' comp. Your employer's insurance company should provide you with the details.
Disfigurement Benefits
When you experience severe or permanent disfigurement of the face, you can also be paid an additional amount referred to as disfigurement benefits.
Specific Loss Benefits
The specific loss benefits are payable when a work-related injury causes loss of vision, loss of a body part, or hearing loss. These benefits are paid without any concern for whether there are any lost wages. Each loss has a separate healing period where you can receive additional benefits.
Death Benefits
If a work-related injury or disease causes the death of an employee, their dependents can claim benefits on their behalf. This can include reasonable burial fees that can be provided up to the maximum amount set by Pennsylvania law.
Subsequent Injuries
This pays workers who suffer an injury that was caused by their previous work-related injury. For example, a worker whose right arm was injured might overuse their left arm to compensate and end up overexerting it, resulting in an injury.
The Workers' Compensation Claim Process
The workers' comp claim process is a step-by-step program that requires you to report your injury accident to your employer. Here is what happens:
Reporting An Injury
You will have to fill out an LIBC-500 form and tell your employer about your injury. Your employer will supply you with information, such as the workers' compensation insurance company's name, phone number, and point of contact. If you did not report within 120 days from the date of your injury or the day you became aware of a disease, then you cannot receive compensation unless it was a progressive disease. Your employer will then file the first report of injury form to their insurance company.
Get Medical Treatment
Your employer will pick which doctor you will receive your initial treatment from. You must comply with your healthcare practitioner's recommendations, so you don't complicate your injuries further. After your first treatment, you can then decide where you want to continue receiving healthcare.
Benefits Dispersed Or Declined
Within weeks you should receive workers' compensation benefits. You should get a notice explaining the workers' compensation denial if denied. You can receive a notice of temporary compensation payable through the workers' compensation system while your employer begins an investigation period 90 days before the acceptance or denial of full liability.
Suppose your employer denies the claim during the 90-day investigation period. In that case, they'll file a Notice Stopping Temporary Compensation form and a Notice of Workers' Compensation Denial form, which you will also receive. Otherwise, if you receive coverage within 21 d, you may receive a Notice of Compensation Payable and Agreement for Compensation form. Finally, after the last payment, you will receive a Final Statement of Account of Compensation Paid form allowing you to collect workers' compensation benefits.
Appeal Process
If you were denied workers' compensation, you can reach out to workers' compensation lawyers who can help you get maximum compensation in the amount you deserve. Your experienced workers' compensation lawyer will review your workers' compensation case and find out if the insurer made any errors. The personal injury law firm will also investigate your claim to find evidence that you deserve compensation for your work-related injuries.
Why do I Need a Workers' Compensation Attorney in Pittsburgh?
Workers' compensation attorneys in Pittsburgh, PA provide guidance on denied claims. There may be errors that you were unaware of, facts and details that you didn't include, or a lack of evidence. Attorneys can do in-depth investigations to uncover evidence that can help you convince the appeals board that you deserve compensation. Their efforts can reveal how your work-related injuries were caused by your accident and prove that you should receive workers' compensation. They also represent you so that your side of the story is properly explained.
Common Workers' Compensation FAQs
Here are some of the most commonly asked questions by workers' compensation applicants:
Can I sue my employer for an injury in PA?
According to the Pennsylvania workers compensation act, you will not be allowed to sue your employer due to negligence, and they can't be held liable for your injuries. Although, there are some exceptions to the rule. You can speak to a workers' compensation attorney to find out whether the exceptions apply to your situation. For example, there must be some form of intentional tort which can be difficult to prove. This is when your employer intentionally harmed you; however, your attorney has to demonstrate that this is true.
How long does it take to settle a workers' comp case in PA?
It can take anywhere between 8 to 18 months for a judge to make a decision on a worker's compensation claim. Depending on your situation, this can require additional months or years based on the investigative circumstances and the decision-making process by the appeal board.
How much is workers comp in Pittsburgh?
When you are temporarily unable to work at your job, you can receive 2/3 of your base wages on a weekly basis. These workers' comp benefits are paid only during the time that you are disabled, although it is also possible to receive wage loss benefits for life. Once 104 weeks of total disability benefits have been paid, you must receive a medical examination to see if you should continue receiving payments and are experiencing permanent full impairment or permanent partial disability. If you are given a rating that is 50% or more, you can continue to receive total disability benefits. Alternatively, if your rating is less than 50%, you may be considered partially disabled and only receive benefits for an additional 500 weeks. The average weekly wage for injuries as of January 1st, 2022, is $1,205 per week.
Find Out More Information From Pittsburgh Workers' Comp Lawyers
Once you've been injured at your job and are experiencing pain that prohibits you from performing normal work activities, you should make sure that you get a medical examination as soon as possible and report it to your employer. If you don't receive the benefits that you deserve, then you can speak to a workers' compensation attorney who will represent you throughout the appeal process. They can prove that you are owed benefits based upon the evidence that they are able to find through their investigative practices. You pay a contingency fee as a percentage of the settlement you receive. Contact workers' compensation lawyers at Ogg, Murphy & Perkosky for a free consultation in Pittsburgh.